Seattle is home to unequaled natural beauties and beautiful attractions that make it one of the top tourist destinations in the United States. With its thriving artistic and cultural scene, there is a lot to see and experience in this beautiful city. Therefore, we will dive deep and present to you the most interesting things to do in Seattle when visiting.
The city is also famous for its scenic ocean views, beachfront parks, floating hot tubs on Lake Union, and so much more. With that said, you can indulge in numerous activities while in the city, regardless of your interests, because there is so much to do for everyone. To help you navigate this trip better, we made a list of things you absolutely must do when in Seattle. So without any delay, let us dive into it.
1. Get a Better and Closer Look at Fremont Troll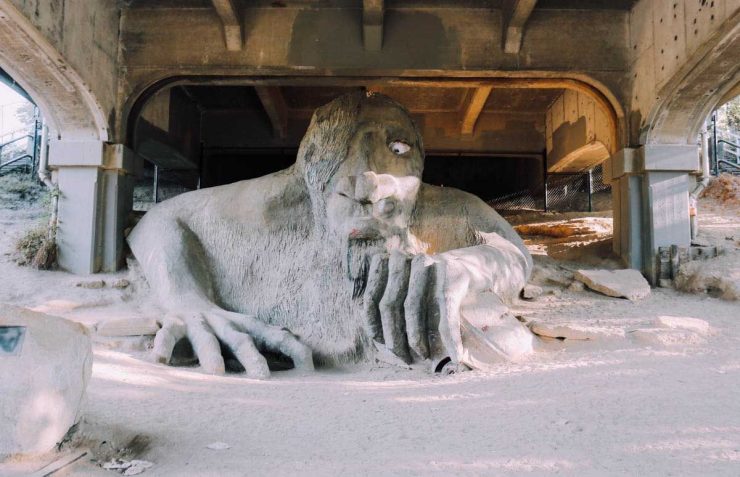 Located under the north end of the George Washington Memorial Bridge, the Fremon Troll is one of those must-see places in the Fremont neighborhood. This grumpy beast statue is located just under the bridge and is a perfect opportunity to take some photos and make long-lasting memories.
You should also spend some time exploring the rest of the Fremont district. It is a delightful and enjoyable walk along the water and a chance to daydream and get a different perspective and view of the city.
2. Visit the Post Alley Gum Wall
Aside from various natural and cultural beauties, Seattle is home to some eccentric sights and bizarre arts, and Post Alley Gum is arguably one of the weirdest things you will see in the city. It is a quirky stop to make during your visit and is located around the corner from Pike Place, so that you will find it with ease.
Basically, it is a wall covered with countless bubble gums from tourists and visitors, so bring a pack of your own if you want to mark your presence here. It would be wise not to get too close to the wall for obvious reasons, but you can certainly add to this bizarre collection.
3. Pay a Visit to the Original Starbucks
Although this part of the journey is something that you can skip, if you are a fan of the brand and enjoy Starbucks coffee, you should pay a visit to their original location. It is a pretty cool feeling seeing the vintage mermaid logo and being one of the people that sipped the original Joe.
However, there is a downside to all of this and, as you may guess, it is really crowded, and you may end up waiting for 20 minutes or more for your order. So, if you are not a fan of standing in long rows, you might as well skip this part. It is worth mentioning that if you are there just to grab a coffee, you will find a far more modern and spacious location just a block down in the street.
4. Go on a Food Tour with Savor Seattle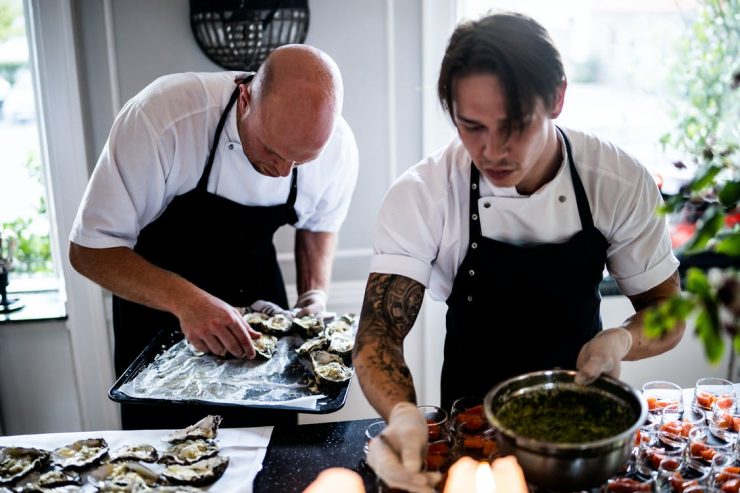 If you are among the tourists that love to taste local food whenever in a new place, a food tour is one of the best ways to taste as much as you can from the local cuisine. This is a great tour because you get an opportunity to taste specialties from the best restaurants.
One of the best in the city is the one that Savor Seattle offers, and it looks pretty tasty. Moreover, it is Seattle's number one rated food tour company, and numerous positive reviews spell out that this is a perfect choice if you want to taste what the city has to offer.
5. Get a Fantastic View of Seattle at Kerry Park
If you are a photography enthusiast or just flat-out enjoy beautiful landscapes, visiting Kerry Park is something you should add to your to-do list due to its spectacular views. Here, you will get amazing views of the Seattle skyline and Mount Rainier in the distance.
Aside from being a fantastic location to take some memorable photos, it is also an excellent setting for a picnic, so you should consider staying here for a snack or lunch with your friends and family.
6. Spend the Day at Alki Beach
If you find yourself in Seattle during warm summer days, it is a great idea to spend your day soaking up the sun at Alki Beach. The beach is generally filled with more locals than tourists, and the overall vibe is very pleasant and welcoming, so you should feel right at home.
Aside from mandatory relaxation at the beach, you can also use public grills and picnic tables. There is also an Americano coffee shop nearby, or if you feel more like tasting some bear, head over to West Seattle Brewing Company to enjoy laid back atmosphere and a cold one.
7. Visit the Iconic Space Needle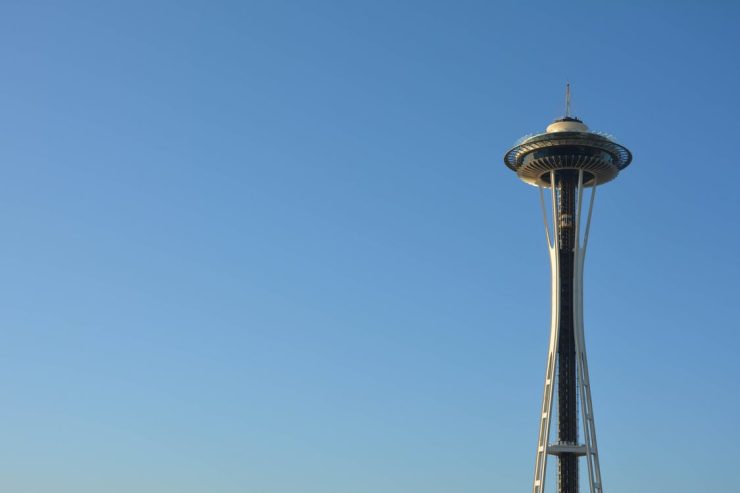 This iconic structure is one of the most recognizable pieces of the Seattle skyline. You can view it from the ground or get up to Mount Rainer and soak up a different view from 520 feet in the air on the observation deck, which is quite a spectacular experience.
8. Visit the Museum of Pop Culture
Once you are done soaking up the views of Space Needle, you can reroute and visit the Museum of Pop Culture that sits right next to it. It is a silver and purple wavy building that stands out significantly, so there is no chance you will miss it.
This is a cool and modern museum that will take you through the history of music and movies that shaped the modern culture as it is today. You will be able to check out hundreds of props from famous movies, TV shows, and musicians. It is a must-see over the top museum that will surely grant you tons of fun.
9. Check Out the Boeing Factory
If you find yourself driving north to Everett, the Boeing Factory is one of the coolest visits you can make, especially if you are into airplanes. It is a fantastic experience to see these massive machines getting built section by section and a must-see process for all engineers out there.
If you are visiting for the first time, book the tour and get a look at the beautiful hands-on displays. It is a great family-friendly museum and a very fun thing to do when visiting Seattle. The price of the tour is 25 USD for adults and 15 USD for kids, so pay this place a visit when you get a chance.
10. Enjoy Fresh Seafood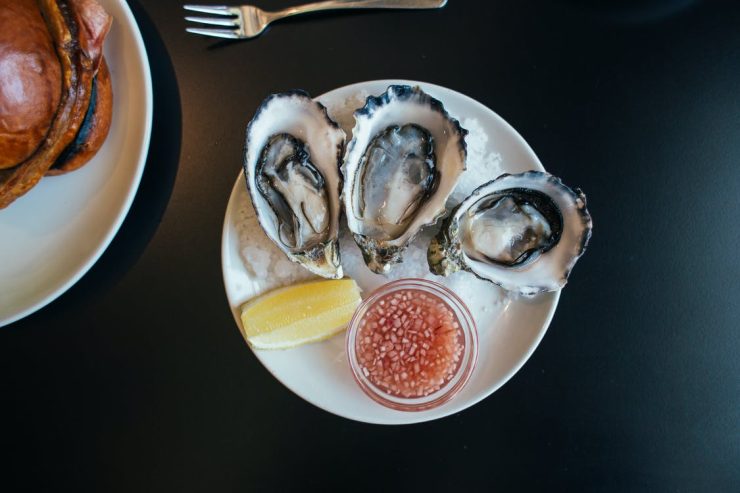 Being a city that is very close to the ocean, Seattle has plenty of excellent dining locations where you can taste fresh seafood. Pike Place Market is an excellent place to check out the fresh catch of the day, but there are some fantastic seafood joints as well. Here are some of the most popular locations you can visit:
Elliot's Oyster House
Salty's on Alki Beach
The Crab Pot
Bar Melusine
Taylor Shellfish Oyster Bar
Ivar's Acres of Clams
Six Seven Restaurant
11. Take a Walk Around Green Lake
Located just north of Fremont and Wallingford, Green Lake is a neighborhood positioned around the lake after which it was named. There is a 2.8-mile trail around the lake that is highly popular among the locals and should be very relaxing and fun for you as a tourist too.
It is a great way to enjoy a nice and warm day. Moreover, it is a pet-friendly area, and bikers and runners can find a lot to do on this trail. You can grab a coffee from one of the numerous cute cafes around and spend the day soaking up Seattle vibes and Green Lake beauties.
12. Visit the Marina and Check Out the Beautiful Houseboats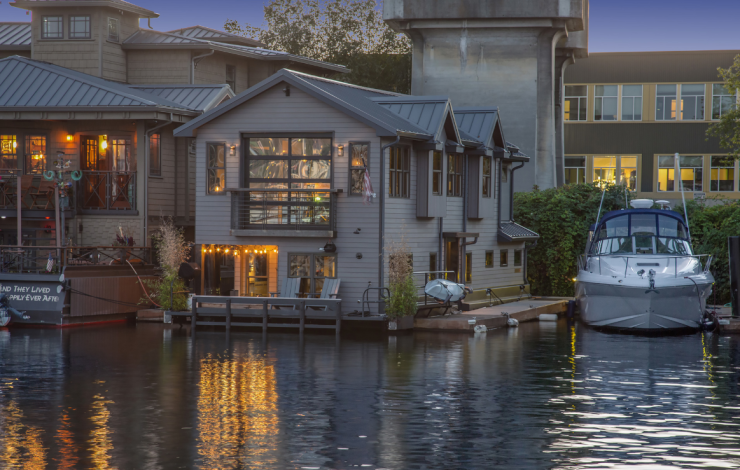 Given the fact that Seattle has a lot of waterfronts, it comes as no surprise that there are plenty of cool boats lying around. Aside from regular cruisers and boats, you will get a chance to see some of the prettiest houseboats that truly look like dreamhouses.
In addition, you can also book your stay in one of these pretty houses on Airbnb. It is an amazing way to spend your holiday if you want to check out something new and switch from a typical hotel stay. This is a highly recommended thing to experience in Seattle and a stay that you will not get an opportunity to have in most places.
13. Take a Walk to the Lighthouse at Discovery Park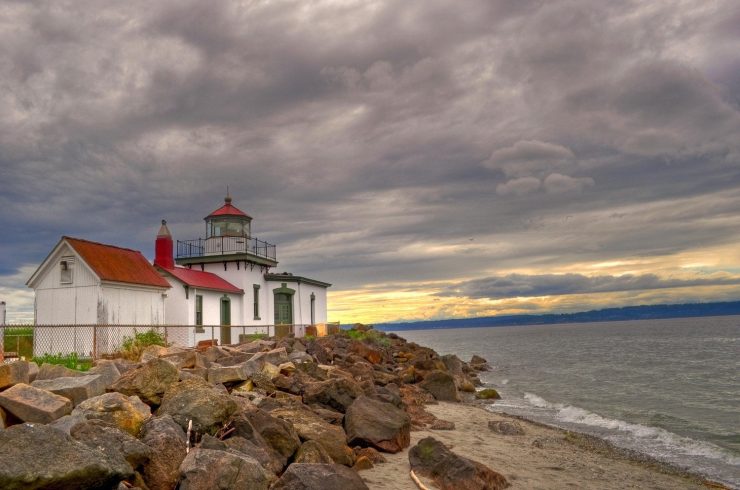 Being the largest park in the city, Discovery Park features almost twelve miles of walking trails. It is a great chance to escape traffic and city buzz without actually leaving Seattle. This is a fantastic location for bird watchers and getting glimpses of harbor seals and sea lions.
However, one of the biggest attractions of this park is definitely the West Point Lighthouse, which is a perfect place for a romantic sunset with your partner. If you want to have a picnic lunch or dinner but have a relaxing walk as well, this is definitely the place to go.
14. Visit a Board Game Cafe
In case there is a rainy day in Seattle and you are still trying to find a fun way to spend time, look no further than a cozy board game cafe. One of the local favorite places like this is certainly Mox Boarding House, and it is a location where you can enjoy a board game with a pint of beer or cup of coffee.
People have become obsessed with board games over the course of years, so there will be plenty of willing players to compete with or against. When you get hungry, you will find the menu of tasty snacks and drinks to keep you energized throughout your gaming session.
15. Explore Seattle's Underground Tunnels
In case you did not know, Seattle has a network of underground tunnels beneath the city, and you can book a tour to visit this remarkable location. These tunnels are what remains of old storefronts and sidewalks of the old downtown of the city before being rebuilt.
This part of the city consisted of wooden buildings on top of muddy streets that would often flood. After the great fire in 1889 that destroyed most of it, when rebuilding the city, it was decided to construct new buildings and houses of brick and stone and to be built one story above the muddy streets.
Final Words
This concludes our list of must-do things when visiting Seattle. Granted, we did not cover everything, and there are so many interesting locations and activities you can indulge in this city, but consider this a shortlist of to-do things if your visit is time-limited.
The city is rich in history, natural beauties, and cultural attractions, so when planning your holiday here, take some time and try to do all the things we have listed in this article. We guarantee you will not be disappointed!