London the vibrant and bustling capital of the United Kingdom, is a city that never sleeps. With its rich history, diverse culture, and thriving nightlife, it's no wonder that single men from all over the world flock to its streets in search of excitement, adventure, and the possibility of meeting someone special. From traditional pubs to trendy clubs, this city has it all. In this guide, we will explore the best places to socialize, enjoy delicious cocktails, dance the night away, satisfy your late-night cravings, network with like-minded professionals, and even uncover hidden gems. Get ready to experience the unforgettable nights that London has to offer.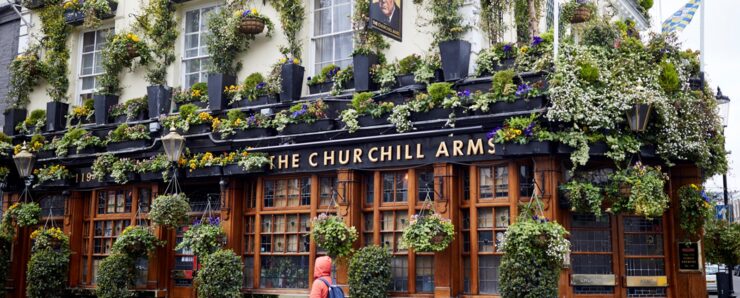 When it comes to mingling and socializing, London's pub scene is legendary. The city is home to a plethora of welcoming and lively pubs where you can strike up conversations with friendly locals and fellow travelers. The Churchill Arms in Kensington, with its charming floral exterior and cozy interior, is a favorite among many. For a taste of history, The Spaniards Inn in Hampstead has been serving patrons since 1585.
Exploring the diverse cocktail scene: top bars in the city
With so many top-notch bars that can satisfy any taste or preference, London is a cocktail lover's delight. The American Bar at The Savoy is renowned for its classic drinks and upscale setting and is the perfect place to add a touch of refinement. Visit the Experimental Cocktail Club in Chinatown if you're in the mood for creative mixology. Visit Aqua Shard and enjoy their distinctive cocktails for beautiful city panoramas. Not to be overlooked is Nightjar in Shoreditch, a hidden gem that takes you back to the glitzy 1920s.
Dance the night away: must-visit clubs for single men
When the clock strikes midnight, London's club scene comes alive with pulsating beats and electrifying energy. A Ministry of Sound, an iconic institution in the city, is a haven for electronic music enthusiasts. If you're into hip-hop and R&B, head to XOYO in Shoreditch, known for its top-notch DJs and energetic crowd. Fabric, famous for its impeccable sound system and eclectic lineup, promise an unforgettable night. For a touch of exclusivity, consider joining the ranks of London's elite at Cirque le Soir, where you'll be treated to a spectacle of circus-themed performances and celebrity sightings. London's clubs are the perfect destination for letting loose and dancing until dawn. And if you're looking to enhance your experience even further, considers seeking the services of a reputable escort agency, which can provide you with personalized companionship and an unforgettable night on the town.
Late-night eats: where to satisfy those post-party cravings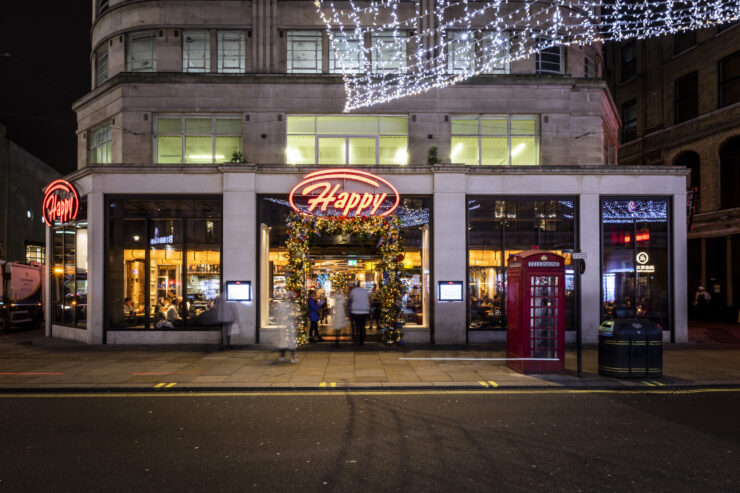 After an exhilarating night of socializing and dancing, it's only natural to develop a hearty appetite. Fortunately, London offers a plethora of options to satisfy your post-party cravings. Brick Lane is a food lover's paradise, with its countless curry houses serving up delicious late-night feasts. If you're in the mood for a greasy yet satisfying meal, head to Beigel Bake in Brick Lane for their famous salt beef bagels. For a taste of the East, visit Duck & Waffle, a 24/7 restaurant that offers stunning views of the city alongside delectable dishes.
Networking opportunities: events and meetups for single professionals
In addition to being a mecca for nightlife fans, London is also a center for job opportunities. The city offers a wide range of events and gatherings targeted exclusively at young professionals if you're a single male looking to broaden your network and connect with like-minded people. Making beneficial connections in a variety of industries is simple with the help of networking events like Tech London Advocates and London Young Professionals. Meetup groups with a business, finance, or technology focus offer a great forum for discussion and the development of enduring connections.
Unique experiences: themed bars and secret speakeasies in London
London's nightlife extends beyond traditional pubs and clubs. The city is dotted with hidden gems, themed bars, and secret speakeasies that offer unique experiences for adventurous souls. Cahoots, a 1940s underground-themed bar, transports you back in time with its vintage décor and live swing music. For a touch of magic, visit The Cauldron, an immersive cocktail experience where you can brew your own potions. If you're a fan of espionage, make your way to The Bletchley, an enigmatic cocktail bar where you solve puzzles to unlock personalized drinks.
Safety tips for a successful night out in the city
While London's nightlife is undoubtedly thrilling, it's essential to prioritize your safety to ensure a successful night out. First and foremost, familiarize yourself with the city's transportation options, including night buses and licensed taxis, to ensure a safe journey home. Stick to well-lit and crowded areas, especially when walking alone at night. It's also advisable to keep an eye on your belongings and avoid flashing expensive items that may attract unwanted attention. Finally, always drink responsibly and know your limits. By taking these precautions, you can enjoy the vibrant nightlife of London while staying safe and secure.
With such a diverse population, London offers many opportunities to socialize and perhaps even fall in love. Investigate online dating sites that suit your hobbies and tastes if you want to successfully navigate the dating scene. Take advantage of social gatherings and activities created just for singles, such as themed parties or speed dating events. Take up hobbies and join organizations or clubs that share your interests to meet people who share your viewpoints. Last but not least, go into every conversation with an open mind and a sincere desire to learn more about others. For those prepared to put themselves out there, London's dating culture offers a wealth of opportunities.
Alternative options: comedy clubs, live music venues, and more
While pubs, clubs, and bars dominate London's nightlife, there's no shortage of alternative options for single men seeking a different kind of entertainment. The city boasts an impressive array of comedy clubs, such as The Comedy Store and Up the Creek, where you can enjoy a night of laughter. For live music enthusiasts, venues like the O2 Arena and Brixton Academy host world-class concerts and performances. Additionally, immersive theater experiences like The Crystal Maze and Secret Cinema provide a unique blend of entertainment and interactivity.
Conclusion: Making the most of London's vibrant nightlife scene
London's nightlife scene is an eclectic mix of history, culture, and excitement, offering single men an abundance of opportunities for unforgettable experiences. From cozy pubs to sophisticated cocktail bars, and pulsating clubs to hidden speakeasies, the city caters to every taste and preference. Whether you're looking to socialize, dance, network, or meet someone special, London has it all.